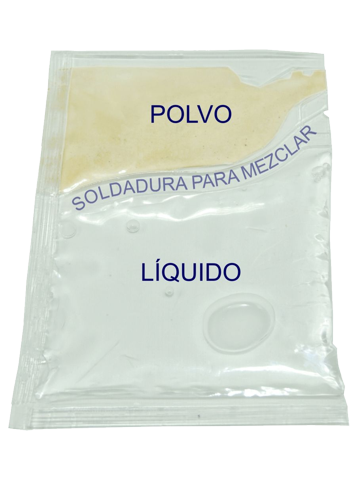 Mixpak as packaging provider
Mixpak, is considered as a development and packaging company to third parties, where in addition to its exclusive products, it offers the service as a packer of liquid, thick, granulated and powder products, in different formats and presentations, as well as having the patent for the exclusiveformat Mixpak
Mixpak as service
A complete packaging development service under the revolutionary MixPak concept.
The MixPak system is a flexible packaging, separated into two compartments, each compartment carrying a different product. At the moment of consumption, by pressing on the MixPak, the mixture of the two phases is carried out and the product is ready to use.
Comfortable and easy to use, it is kept cold and provides long life to the packaged product.
A solution for your product and innovation to break in the market
The needs of the market and the wishes of consumers are increasingly making consumption responsible, practical and safe.
Due to its double structure, no preservatives or additives are necessary because the mixture of the two phases is carried out right at the moment of consumption. We also avoid any contamination, or waste of the active properties of the product, the nutritional qualities for example remain intact for much longer than with a traditional container.
.
Available combinations
Powder / Liquid
Liquid / Liquid
Liquid / Piece (a washcloth, for instance)
Regarding to customer requirements