Mixing
We work with different compositions of ingredients, which customers have opted for our system to turn them into stable and durable products.
We also carry out the complete process of mixing ingredients and raw materials prior to packaging::
a. Selection of ingredients
b. Raw Materials
c. Premix
d. Mixture
e. Analytical control
f. And using vacuum transport, we can pass from the mixing process to the packaging systems.
We have associations with external laboratories to help in the development of products in record time, and always, laboratories approved by our Quality Department.

We analyze the needs of markets and projects in order to achieve success from the beginning.
.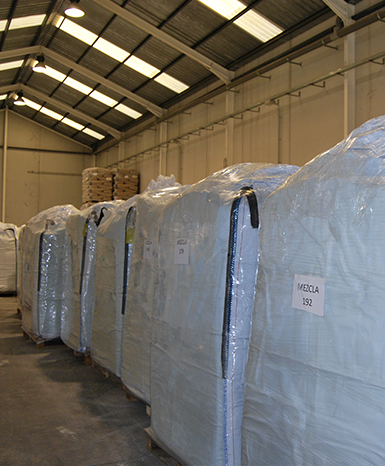 MEZCLADOR EN "V"