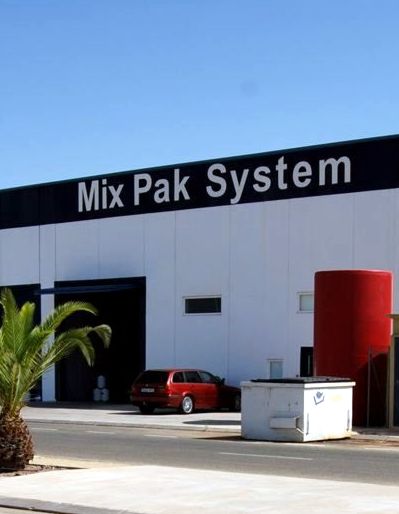 Your product's company
Mix Pak put at the food, cosmetics, and hygiene industry companies disposal a Global Competitiveness (Full Service) which covers the whole production cycle.
Business activity
Formulation development
R+D+I Innovation
Goods mixing assembly-line production
Packaging development
Packing for any kind of format
Quality Control, guaranteing from beginning to end, including aging clontrol and any specific or special control asked by the customer.
Study of stability and compativility of materials.
Our suppliers have been selected after a hard recruitment process moreover supported by I+D department.
ORIGIN
Mix Pak was born in 2008. From more than ten yeas ago, we are working on "Mix Pak" concept with the aim of offering a new style for packing, providing a integral service for managing projects, ahead by a professional team in customer's sector.
COMMITMENT
As a manufacturer and packer, we know product's brand is a treasure and protecting it is our duty
We offer you profitable and interesting solutions, so we must work with our clients and combine our strengths each other.
The commitment is to provide a comprehensive and customized service, besides a whole commercial solutions proposal without forgetting customer service.
We offer best options, which adapt to market and target audience.